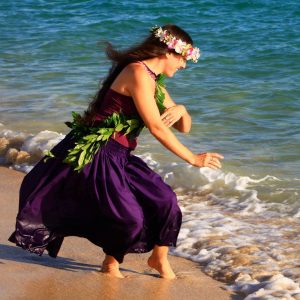 1 session- 60 min: $95
10 session pack (60 min each): $750
1 session with Japanese Translation 60min: $150
Please Note: Hula Privates are discounted for Halau members
Private hula lessons are tailored to individual students needs. Sessions begin with an assessment and lesson plan. At the discretion of the kumu, portions of the lesson may be taped for home study.
Kumu Mālia has helped a number of brides and bridesmaids prepare to confidently dance a simple, elegant hula at a wedding or wedding reception. Dancers have even scheduled private instruction to do hula at memorial services or to chant a Hawaiian oli at a blessing ceremony.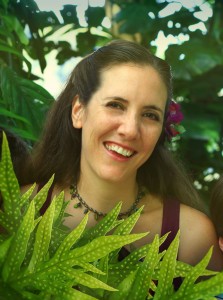 Kumu Malia Ko'i'ulaokawaolehua Helela 
Kumu Mālia Helela strives to live a life of grace. Having received and given massage since childhood, Mālia began her formal training in lomilomi as a teenager. She was licensed by the State of Hawaii as a massage therapist in 1998 and as an esthetician in 2002 and has spent the last twenty years giving massage professionally. Mālia is an active member of Ka Pā o Lonopūhā, a school of lomilomi and Hawaiian healing practices founded by Keola Chan. In the last three years, Mālia has been training students herself in the art of giving lomilomi massage in 16 hour intensive trainings.
Mālia says her hula practice and lomilomi practice are the same in many ways. She continues to look to the beauty and grace of the Hawaiian environment for grounding and inspiration. Completing her uniki under Kumu Hula Puluelo Park in 2002, she now teaches hula and oli to a wide range of students, from infants and toddlers to kupuna. Mālia studied oli (traditional Hawaiian chant) under Kumu Hula Keola Lake. Her halau (school of hula), named Na Hula Ola Aloha, meets at Still & Moving Center.
Get the Still & Moving App
This post is also available in: English (英語)