3 Day Hawaiian Hula Immersion: "Teaching Fundamentals" with Malia Helela, kumu hula
May 16, 2019, @ 9:00 am

-

May 18, 2019, @ 5:00 pm

HST
May 16, 2019 @ 9:00 am – May 18, 2019 @ 5:00 pm
For hula teachers, this 3-Day immersion will deepen your connections to the foundations of hula and enhance your hula teaching skills. It may also qualify you for further mentoring under Kumu Mālia.
Over 3 full days, experience many components of the revered Hawaiian hula tradition. Dance, oli, Hawaiian language, ceremony, lei-making, connection to nature, history and culture lessons as well as visits to sacred sites make up this immersive experience. Create a true connection with the heart of aloha and the land of Hawaii through its unique traditional dance.
Schedule:
Thursday
Session 1 – Opening ceremony, morning lesson with hula choreography
Session 2 – Afternoon lesson with hula choreography
Friday
Session 3 – Morning lesson with lei making
Public hula classes
Saturday
Session 4 – Morning site visit
Session 5 – Afternoon lesson with video documentation, photos and closing ceremony
Minimum 5 participants
For all-inclusive retreat options, including accommodations and meals, please go to: www.hoaheleretreats.com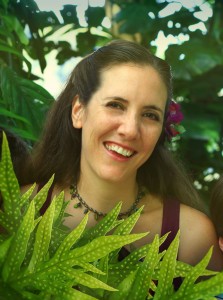 Kumu Malia Helela's 2 year Hula Mentorship Program
This 3-day intensive can be taken as a springboard to a 2 year mentorship program. Throughout this immersion, Kumu Mālia will assess with students their suitability and interest in enrollment for her 2 year mentorship. All applicants will be required to send a letter explaining their hula experience and the reasons they are interested in the program.
Starting in the fall of 2019, Kumu Mālia will teach installments of the mentorship program twice a year, in the Autumn and the Spring – usually near the March and September equinoxes. In addition to deeper training in hula and Hawaiian culture, Kumu Mālia will help mentees to discover Hawaiian names for themselves. If they already have a Hawaiian name, she will explore deeper meanings behind their names.
Mālia Ko'i'ulaokawaolehua Helelā
Kumu Mālia is beloved by students around the globe for her kind heart and loving style of teaching, not to mention her deep knowledge, beautiful voice and exquisite dancing. She is a traditionally graduated kumu hula and lomilomi practitioner/trainer, as well as a cultural consultant for Still & Moving Center.
Mālia Helela completed her hula ʻuniki (graduation) under Kumu Hula Puluʻelo Park in 2002, and studied oli (traditional Hawaiian chant) under Kumu Hula Keola Lake. Mālia has been teaching both practices ever since to a wide range of students, from infants to kupuna, and leading her halau (school), Nā Hula Ola Aloha. Kumu Mālia has personally taught thousands of hula students in Hawaii. Additionally, the many Japanese hula teachers whom she has trained over the years teach hundreds of their own students in Japan using the style, method and philosophy of Kumu Mālia's hula lineage.
Kumu Mālia considers her hula practice and lomilomi practice to be two parts of the same whole. From her 20 years of lomi experience, she developed a 128 hour massage training program of her own called Puana Lomilomi, based on the intertwined practices of lomilomi, hula, pule, oli and lei-making.
As a member of Ka Pā o Lonopūhā, Mālia participates in the sharing of native Hawaiian healing arts that focus specifically on lomi aʻe and elements of haki kino, laʻau lapaʻau and hoʻoponopono. Mālia regularly teaches lomilomi for the Salvation Armyʻs Womenʻs Way program representing their cultural healing classes for women in recovery.
As an ambassador and guest lecturer of Hawaiian culture, Mālia has delivered presentations for Leeward Community College, the Hawaii Yoga Institute, Outrigger Reef on the Beach, Mid Pacific Institute, Hawaiʻi Pacific University, Manoa Cottage, Honolulu Theater for Youth, numerous groups of International middle and high school students and Still & Moving Center. Kumu Mālia Helelā is currently researching and writing a trilogy of historic novels centered on the Kawehewehe and Kalia area. As a kumu hula and lomilomi practitioner, she looks to the 'āina, the land, for grounding and inspiration.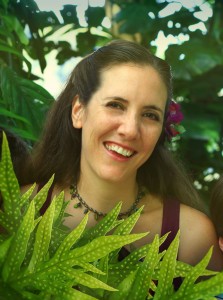 Get the Still & Moving App
This post is also available in: 日本語 (Japanese)
Related Events