Yoga Classes & Training in Hawaii & Online
Yoga classes for everyone
Yoga Studio in Hawaii for Classes and Trainings. Vinyasa,Yin, Restorative, Barre & Basics. Whether you are looking for a beginner class or an advanced training, Still & Moving Center in Hawaii is the yoga studio for you.​
Come to your mat, come to your center. Take that deep full breath, turn inwards, and move through your yoga poses (your asana) in a way that feels good in your body. Our skilled and experienced teachers at our Hawaii based yoga studio, will help you find the safest way for your body to achieve a posture.
No matter what your current level is, our in-person and online yoga offerings will be sure to fit your style. To work up more of a sweat, Barre Yoga tones the body and gets those endorphins pumping. For a dynamic flow class, you might try a flow or Vinyasa class. Yin Yoga unwinds your stress as you release held tensions during longer poses. Relax through a guided meditation in our Restorative Yoga, in supported poses that help you to open up and let go.
Several of our yoga teachers accompany their classes with their live music. Some provide mantra, or chanting in Sanskrit, to deepen your yogic experience. Beginners can start with a functional or beginner Yoga class.
Want more out of your Yoga? Try Aerial!
Our global yoga teachers and trainers focus on alignment to make the most efficient use of your body's natural structure. Watch your posture, flexibility, range of motion, balance and strength all improve as you continue your yoga practice. Notice your increased ability to achieve calm and focus in everyday life as you give attention to your breath in yoga class.
Students from around the world, especially from Japan, have come to Still & Moving Center to take their Yoga Teacher Training. Our studios with their mango wood floors and serene atmosphere, our boutique filled with yoga clothing and equipment, as well as our proximity to the beach, shops and restaurants – all these features make Still & Moving Center the ideal spot to settle in and study yoga.
All of our classes are taught LIVE – never pre-recorded – and are offered in 3 learning formats:
Live Online: Virtual class from the comfort of your own home.
In-studio Livestream: Virtual class in studio with your fellow students and the instructor streaming to our large screen monitors.
In-person: Classes led the "old-fashioned" way – with your teacher leading the session in person in the studio.
VINYASA YOGA
Moving from standing positions to the floor and back up again – such as with chaturanga moves and sun salutations – embody what we typically practice in a Vinyasa class.
RESTORATIVE YOGA
As rest becomes a sought after commodity, restorative practices such as yoga fill our need to still the mind and find a deeper connection to the spirit and body.
FITNESS YOGA
Start your day off right with a fitness yoga class mixed with Barre, Core Centered, or Pilates-inspired exercises. Strengthening movement is the name of the game here.
BEGINNER YOGA
Our beginner yoga classes are designed to be accessible, effective, and fun for every student. Whether you are new to yoga or have experience, this class can help you.
FUNCTIONAL YOGA
Our Still & Moving Yoga classes focus on functional movement, natural breath mechanics, and balance through grounding – all of which will serve you in daily life.
AERIAL YOGA
The aerial hammock is here to be your friend and your support in this unique yoga class at our Hawaiian Wellness center. Aerial Yoga is a great way to benefit from the poses of yoga.
MEDITATION
Move your body. Still your mind. Find center. Find Joy! 
Still & Moving Center's motto. Imagine your life with more inner calm, more mental clarity.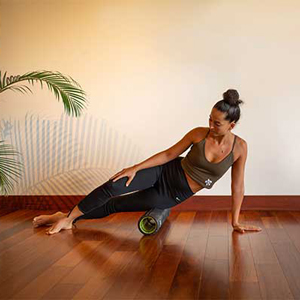 YOGA TEACHER TRAININGS
If you ever wanted to land in Paradise to give or attend a teacher training in one of the moving arts, Still & Moving Center should spring to mind as the perfect option!
AYURVEDA
The goal of Ayurveda is to maintain health and wellness by balancing mind, body, and spirit. This traditional Indian system of holistic medicine focuses on the prevention of disease over the treatment of illness.
PRIVATE YOGA SESSIONS
Get the most out of your time by scheduling a private session with one of our many experienced yoga teachers and wellness coaches.
Related Posts & Past Classes
<!=========Slider View Template 2.9.6=========>
Get the Still & Moving App
This post is also available in: 日本語 (Japanese)