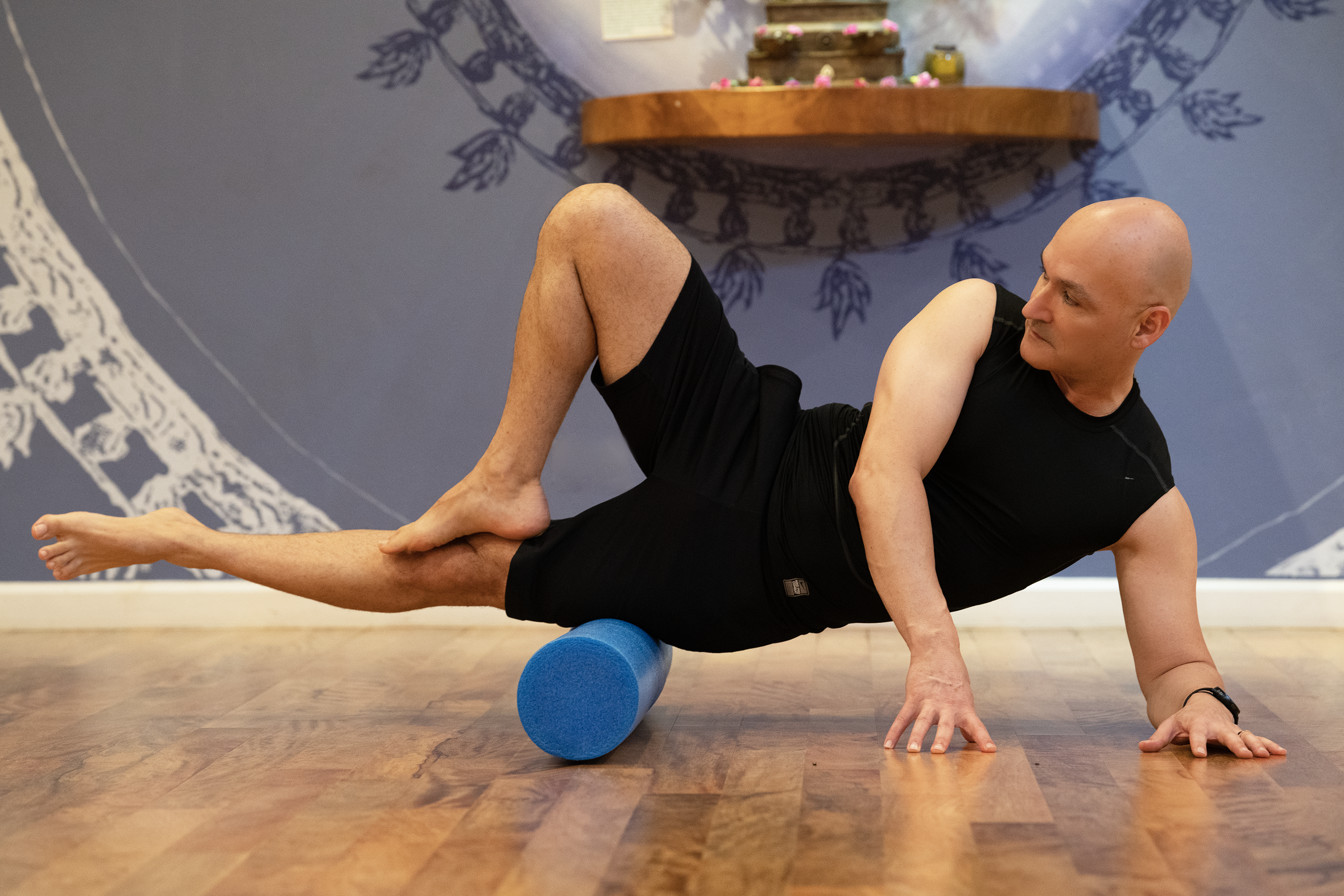 In-person & Online
Thursdays 5:45-6:45 pm HST
Work out, then roll out to upbeat, empowering music! Personal trainer Murat inspires and guides you through full body workout, then a deep tissue self-massage with the foam roller and tennis balls. You leave feeling invigorated, stronger and healthier. And you want to recharge again, week after week.
Murat knows how to make you feel comfortable, strong and beautiful in your body. If you are ready to enhance either your dance skills or your fitness and tone, Murat is ready to help. 
Give yourself a full-body workout, using small weights, rollers and other props.
Class includes deep-tissue massage using a foam roller and tennis balls. As a Personal Trainer, Murat helps you learn how to breathe through strength training with various props and body weight, as well as how to release tight places with the foam roller, giving you suggestions for body positioning and efficiency of movement. During breaks in the rolling and conditioning, he leads you through movements to heal the lower back. When you leave class, you find yourself energized, lengthened, and relieved of pain. Feel sleek, elegant and confident after a session with Murat. 
Counter-indications: People with recent shoulder/neck/back injuries or surgeries should wait until they have recovered before taking the class. Once you are on the road to recovery, Murat will customize the class to meet your needs.
Murat brings a "joie-de-vivre" and a remarkable sense of body awareness to his students. Based on his belief that every individual is a healer, Murat's mission is to create an environment that guides people to evolve into their full potential.
His Turkish belly dance classes fuse dance and aerobics to enhance awareness of the individual dancer's inner power. Murat is a well rounded teacher + artist + athlete, with a special aura, joyful vibration and spirit conveying his love of movement. His performance troupe here in Honolulu goes by the name: Turkish Wings.
His Pilates and foam-rolling classes extend to the entire class many of the the personal training techniques that he shares with individual clients.
Murat hails from a background of dance, gymnastics, pilates and aerobics. He has taught dance and various movement modalities for the Turkish educational system, professional dance companies and artists. He has performed for many big companies including the Women for Nike Tour. He has trained at the well known Michael King Pilates and with Roxy Menzies.
Murat was honored by ClassPass as the top male Instructor of all classes in Honolulu for 2018.
Get the Still & Moving App
This post is also available in: 日本語 (Japanese)